Can Ingram provide what LeBron needs?
Watch Los Angeles Lakers @ Minnesota Timberwolves live on Sky Sports Arena on Sunday at 8:30pm
By Mark Deeks
Last Updated: 05/01/19 9:37am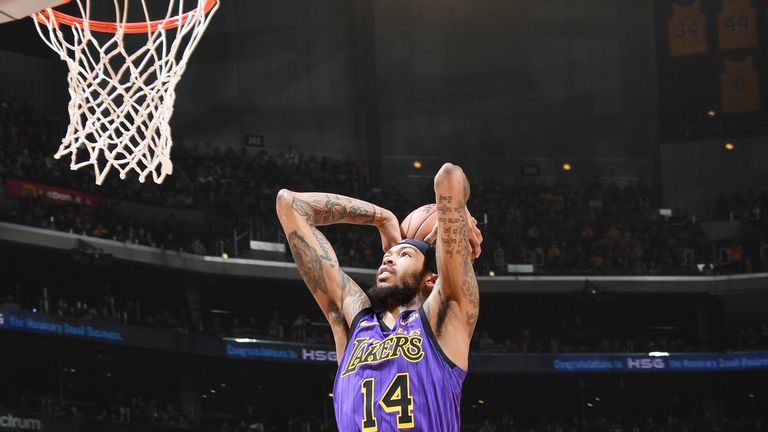 Brandon Ingram is the centerpiece of the Los Angeles Lakers' core of young stars. Can he adjust his game to meet the needs of LeBron James? Mark Deeks analyses Ingram's progress.
When LeBron James signed with the Los Angeles Lakers this summer, he did so for four years. Having signed three contracts in the previous four seasons, James broke his own mould and signed longer-term for the Lakers than he ever did with the Cleveland Cavaliers. He knew things would take time.
Live NBA: LA Lakers @ Minnesota
January 6, 2019, 8:30pm
Live on
James joined a Lakers team that had a fledgling core producing fledgling results. The Lakers went 32-50 last season, their best season since 2012-13, and had a very strong second half of the campaign. Yet they still fell far short of the playoffs in the Western Conference, let alone contention. And many of their peers in the West improved as well.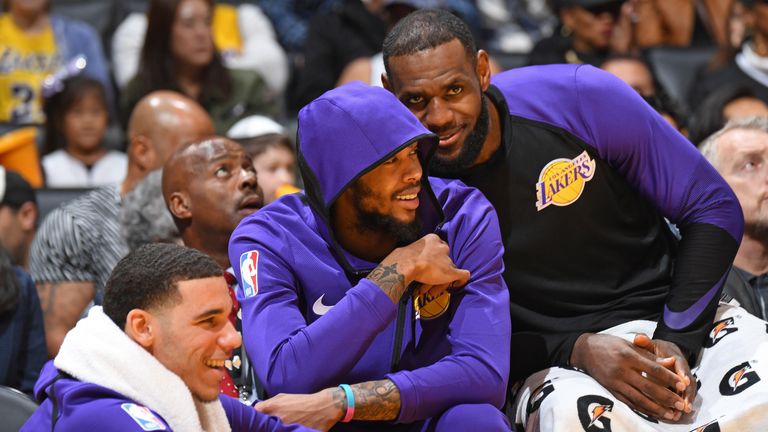 James joined a team that featured a young core of Lonzo Ball, Brandon Ingram, Kyle Kuzma and Josh Hart. It was thought this quartet could be sculpted to fit LeBron's needs, and incrementally improve the talent level to the point of foreseeable title contention.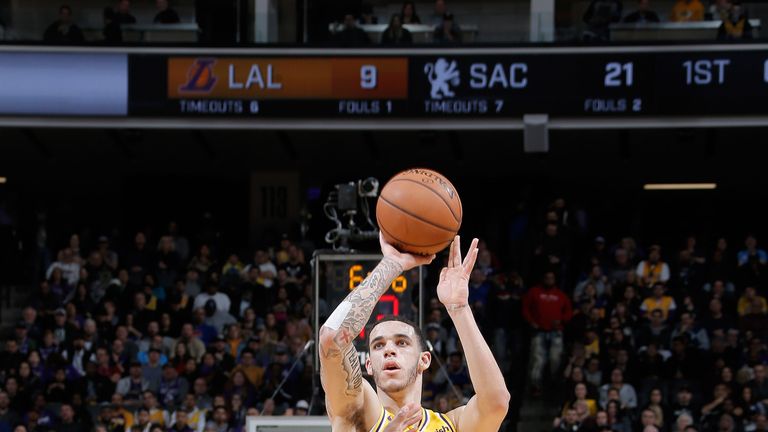 In the case of Ingram, though, James also took his place in the team. And it has been hard for Ingram to adjust to that.
Before James' arrival in LA, Ingram had played the majority of the previous two seasons as the team's starting small forward. But the need to incorporate both the universal talents of James and the scoring potential of Kuzma saw Ingram moved to the shooting guard position, and made him need to change his game to gel with LeBron.
However, with numbers almost identical to last season, if not slightly down in some areas, it does not appear as though that has happened.
Long story short, while projections for Ingram's upside have included everything up to being the next Scottie Pippen, James does not need a Pippen. He is already the uber-Pippen himself. Instead, James needs more of a Jordan. And Ingram is not it.
Sunday night's games
Los Angeles Lakers @ Minnesota Timberwolves, 8:30pm, live on Sky Sports Arena
Brooklyn Nets @ Chicago Bulls, 8:30pm
Orlando Magic @ Los Angeles Clippers, 8:30pm
Miami Heat @ Atlanta Hawks, 11pm
Washington Wizards @ Oklahoma City Thunder, 12am
Indiana Pacers @ Toronto Raptors, 12:30am
Charlotte Hornets @ Phoenix Suns, 1am
It is still to be determined what Ingram truly is as a player. Of late, though, we have had some insight on the topic, as Ingram has been able to explore the space offered up by LeBron's injury. He has in this time reaffirmed the type of player he would like to be; a playmaking, ball-handling forward with point forward sensibilities, and a long-armed defensive pest, not entirely unlike LeBron himself if without the athletic gifts.
Up to a point, Ingram is this, and some reasonable success as a fill-in point guard last season gives some hope to this projection. Yet despite some more promising moments, the LeBron-free audition as a go-to guy has, overall, been somewhat unsuccessful, as Ingram's skill set seems not yet to match his mindset.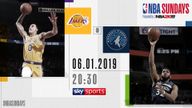 NBA Primetime on Sky Sports
Los Angeles Lakers face Minnesota Timberwolves – watch live on SS Arena in Sunday at 8:30pm
Throughout this short run, and particularly in clutch situations, Ingram has been overly calling for his own isolation possessions. Given that his lack of elite athleticism means he does not get much separation from his defender, nor does he have truly intricate ball-handling moves, this would only work with quick decisions. Unfortunately, Ingram does not move much without the ball, and when he does catch it, he does tend to hold it.
Compounding the problem has been shot selection. Despite ugly form and poor outside shooting numbers in his career thus far, Ingram still settles for a lot of long two-point jumpers when handling the ball, and although he can score in the post, he almost never passes out of it. Defensively, while he seems largely engaged and wins possessions with his wingspan, Ingram is not taking on the big opposing match-ups.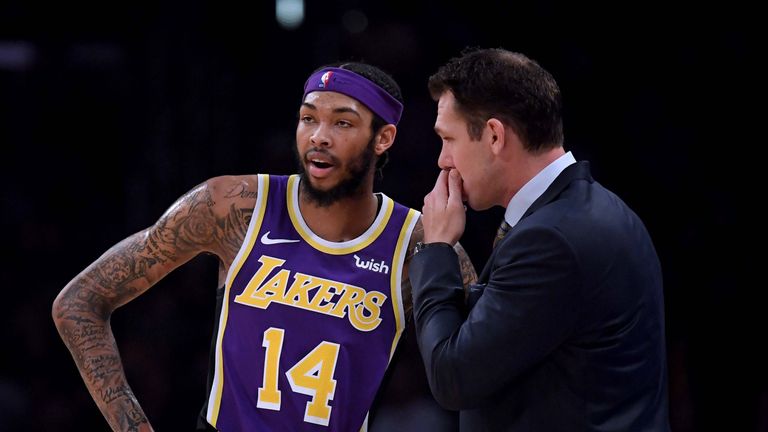 Perhaps, with Hart and Kentavious Caldwell-Pope on hand alongside him, nor should he. But then, that's not what Pippen would have done.
Dreams of Ingram becoming the next Kevin Durant were borne more out of style than talent or athleticism, and should not influence usage. As of right now, Ingram is closer to the Tim Thomas. Tayshaun Prince and Lamar Odom-types. Or, to use a contemporary peer, someone like Justise Winslow. This is all fine – those players are/were all good, if frustrating.
But it might not be what the Lakers need.
Regardless of how much his usage on the court is direct coaching decisions, Ingram's instincts seem pretty established two-and-a-half seasons into his NBA career. And while the pressure to perform in this role may have led to him trying too hard, there really have been a lot of contested lots of mid-range jump shots, especially in key situations.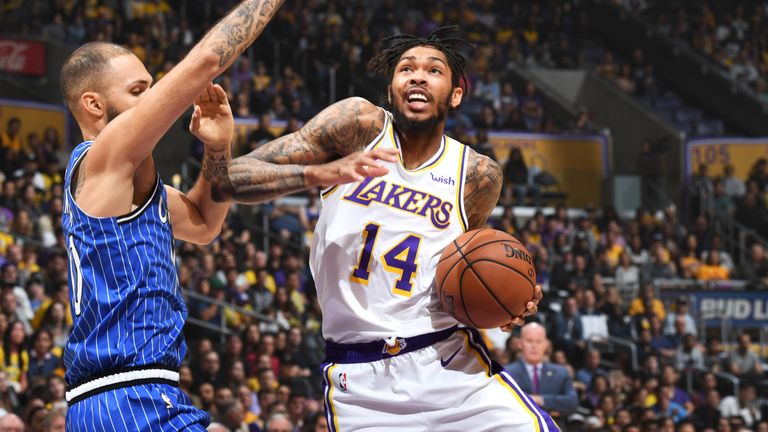 Can Ingram play effectively with James long term? Or does his perceived better value elsewhere mean a trade is inevitable?
He can do, if the mind and the body can get on the same page.
James openly espoused his enjoyment of playing with Kuzma, because Kuzma is a shooter who reacts quickly. James, simply, needs and wants shooters, and shooters need LeBron. The theory was that by virtue of his elite passing vision, James would be able to draw defenders and hit the other Lakers scorers right in the hands with pocket passes, thus improving their own production and the team's overall offense.
Ingram has not yet been this player, and because of his limited off-ball movement and awareness on when to cut, he is barely making himself a target at all. Only 40.3 per cent of his made field goals are via assists; compare that to Hart, a very complementary offensive player, whose rate is double that at 81.5 per cent. Considering that spot-up shooting is also a distinct weakness, he really should be receiving the ball on the move more.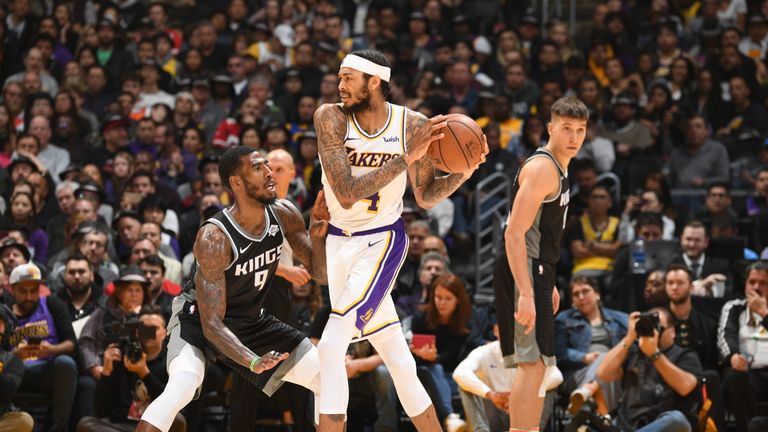 The good news is that Ingram seems to know this must change.
Speaking recently to Mike Trudell of Sprectrum SportsNet, he said: "[Facilitating for team-mates is] kind of something that I was supposed to be doing anyway. I was too into myself, trying to score the basketball a little bit too much, and [now] I just try to play my game and get everybody involved."
This is an important moment of self-reflection in one so young, and an accurate one, too. If Ingram can now act upon this more consistently, his true NBA potential can be found, and not as a wannabe Durant type.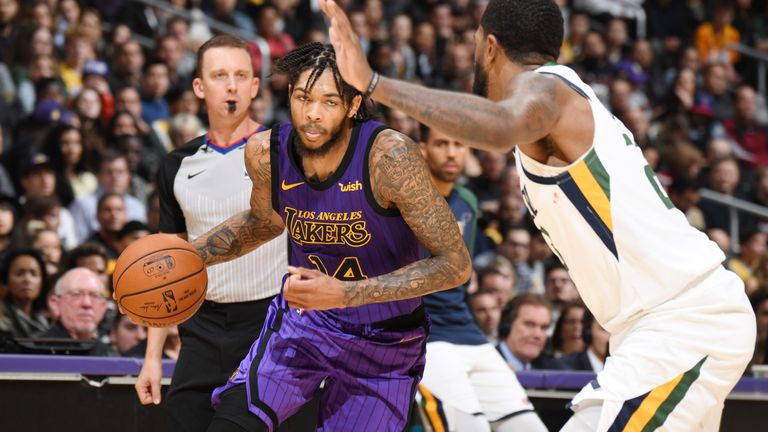 Although he signed for four years, LeBron has a limited time frame. In his 16th NBA season already, he is firmly into the final third of his NBA career, even if his continued brilliance makes us forget that.
The young Lakers, and Ingram especially, therefore need to prove they are sufficiently ready to be able to compete in that window.
Ingram is young, really young; he will not even turn 22 until the start of next season. As of right now, he is representative of the Lakers as a whole; he has potential, yet he is not ready. But it is realistic to believe that gap can be closed, if he wants that.
Want to watch the NFL or NBA on the Sky Sports USA channel but don't have Sky Sports? Get the Sky Sports Action and Arena pack, click here.
Let's block ads! (Why?)