Gordon Brown says Jeremy Corbyn 'has to change'
Gordon Brown says Jeremy Corbyn "has to change" to address concerns about anti-Semitism in the Labour Party.
The former prime minister said the issue was a "running sore" that had to be dealt with.
Labour has failed to endorse the International Holocaust Remembrance Alliance's (IHRA) definition of anti-Semitism in its entirety.
And Mr Corbyn has been criticised for attending an event at a Palestinian Martyrs Cemetery in Tunis in 2014.
During an appearance at the Edinburgh International Book Festival, Mr Brown was asked if he thought Mr Corbyn was a fit and proper person to be prime minister.
He told the book festival audience that there was a "problem within the Labour Party with anti-Semitism" and insisted that "Jeremy Corbyn has got to change".
No Corbyn apology after wreath criticism
Israeli PM attacks Corbyn in wreath row
Mr Brown added: "He cannot sustain particularly what he is saying about the international agreement on what we do in our attitudes to both the Holocaust and to Israel.
"I predict to you that's going to change within a few weeks. I believe that it will change but even that will not be enough."
Mr Brown went on to say that Mr Corbyn and Labour needed to show by their actions rather than merely with words that they "understand the deep hurt that has been caused".
He continued: "This cannot keep going on as a running sore and it's not because it's an embarrassment, it is because it is simply wrong.
"The persecution that has been suffered by the Jewish community must never be forgotten. It is something that has got to be remembered every time we see vicious actions and discrimination and prejudice in different communities around the world."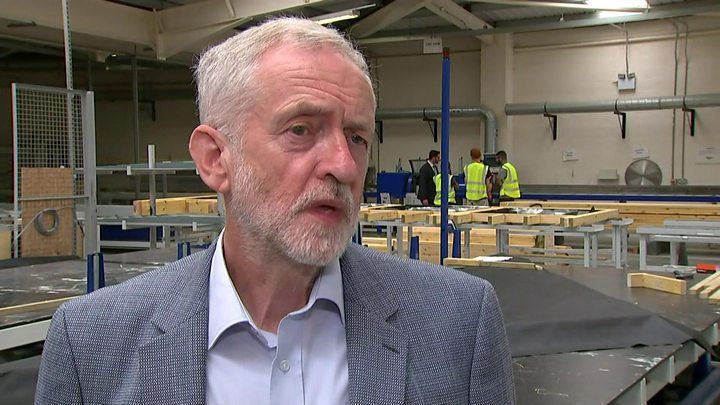 Mr Corbyn was criticised by Israel's PM Benjamin Netanyahu after it emerged he had been present when a wreath was laid in memory of some of those accused of the 1972 Munich terror attack.
Mr Corbyn said he had attended to take part in a ceremony honouring innocent victims of a 1985 Israeli air strike, and has refused to apologise.
He has also condemned the Munich attack, describing it as "appalling", but has said the killing of Palestinian protesters in Gaza by Israeli forces likewise deserves "unequivocal condemnation".
Let's block ads! (Why?)