Labour: Activist in anti-Semitism row elected to ruling body
A Labour Party official who suggested Jewish "Trump fanatics" were behind accusations of anti-Semitism in Labour ranks has been re-elected to the party's ruling body.
Peter Willsman was criticised when a recording of his remarks emerged in July, and the pro-Corbyn Momentum group withdrew its backing for him.
But he is one of nine people elected to Labour's National Executive Committee.
The remaining eight members of Momentum's slate were also elected.
In his recorded remarks, made during a Labour NEC meeting, Mr Willsman also said he had never seen anti-Semitism in the party.
He later apologised and said not all his remarks were accurately reported and that he would be referring himself for equalities training.
Momentum founder Jon Lansman has also been re-elected to the executive committee. Comedian and longstanding Labour activist Eddie Izzard missed out, finishing in 10th place.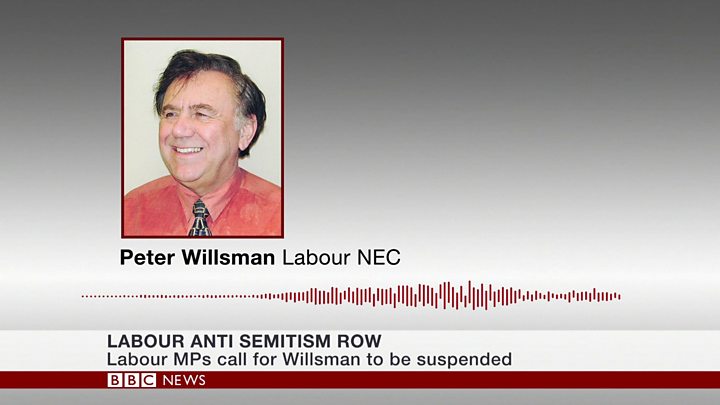 The centrist Progress group put forward nine candidates but they finished well behind the Momentum slate, who were referred to by supporters on Twitter as the #JC9.
Labour MP Wes Streeting, a critic of Mr Corbyn's leadership, was unhappy at Mr Willsman's victory:
But his fellow Labour MP, Chris Williamson, hailed the outcome as a victory over "the haters and the smearers".
Labour's NEC is expected to vote on Tuesday on whether to adopt, in full, the International Holocaust Remembrance Alliance's anti-Semitism guidelines.
Labour's code of conduct, which does not include all of the IHRA examples of anti-Semitism, has caused a drawn-out row within the party.
Let's block ads! (Why?)