North Sea search for fishermen after cruise ship saves three men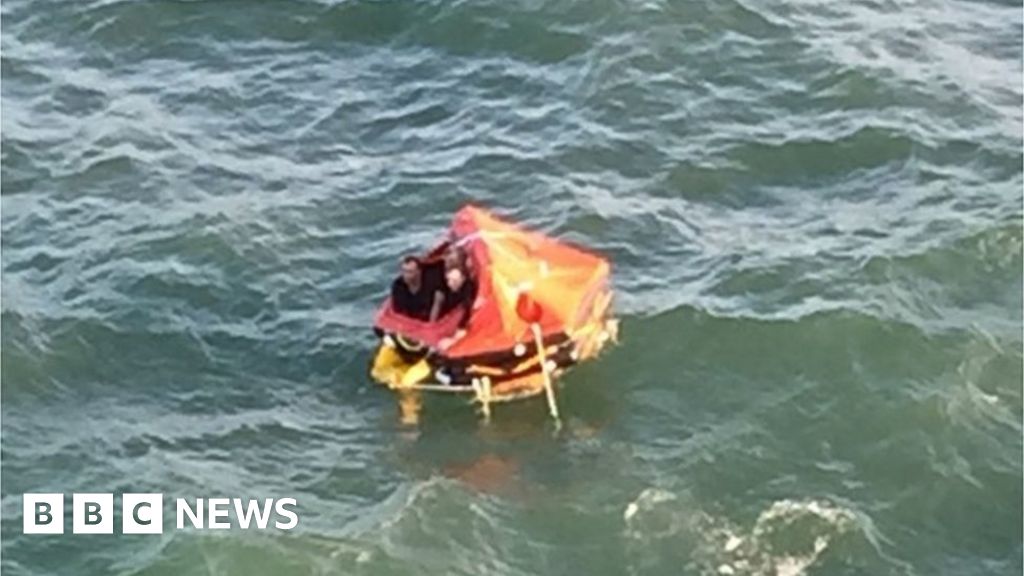 Three men have been rescued and two remain missing after a fishing vessel sank in the North Sea.
A coastguard helicopter and other vessels are searching for the men after their ship sank 25 miles north-east of Great Yarmouth, in Norfolk.
Cruise liner The Pacific Princess turned around to rescue three men, after spotting a distress flare in the North Sea at 18:45 BST.
The men had been on a life raft for four hours.
Passenger Teena Dowd said the captain announced there was a life raft on the ship's starboard side at around 6.30pm, and that within the hour the three men had been helped onto the boat.
Ms Dowd, who is on the vessel with her daughter, said concerned passengers lined the deck and clapped as the men were helped out of their lifeboat.
She said: "We were on the very top deck, and people were just sort of holding their breath, everybody was anxious.
"Because we all at the time thought there was only three of them, and everybody clapped when they came on the ship."
She added that the captain later announced that there was a search for two more men.
HM Coastguard said all of the men were foreign nationals.
"We believe the two missing crew were seen to enter the water," said Lee Duncan, Coastguard Operations Controller for the East Coast.
Let's block ads! (Why?)