Report Card: Worries for Warriors
Every Tuesday, we'll look back over the last seven days of NBA action and put five teams under the microscope as we grade their recent performances. Who will be hailed as high-achievers and who needs to do better?
Golden State Warriors (12-6, Wk 5 record 1-4) – Grade: C-
A tough week for the defending champions who, following the on-court spat between Kevin Durant and Draymond Green in a defeat against the Los Angeles Clippers, beat the lowly Atlanta Hawks before losing all three games on their 'Texas Triangle' road trip, including double-digit defeats in Houston and San Antonio.
While much has been made of the Durant-Green row, the larger issue is the Warriors' record without Stephen Curry. The two-time MVP has been kept off the court by a groin injury and without him, Golden State just aren't themselves.
Since the 2014-15 season, the Warriors' record in games without Curry is a pedestrian 22 wins and 22 losses (they are 254-47 in the games he has played). As a team, they make fewer threes, shoot a lower field goal percentage and produce fewer assists without him. The Warriors are just as reliant on Curry in the locker room too, his calmness bringing balance to an environment not short of volatile personalities.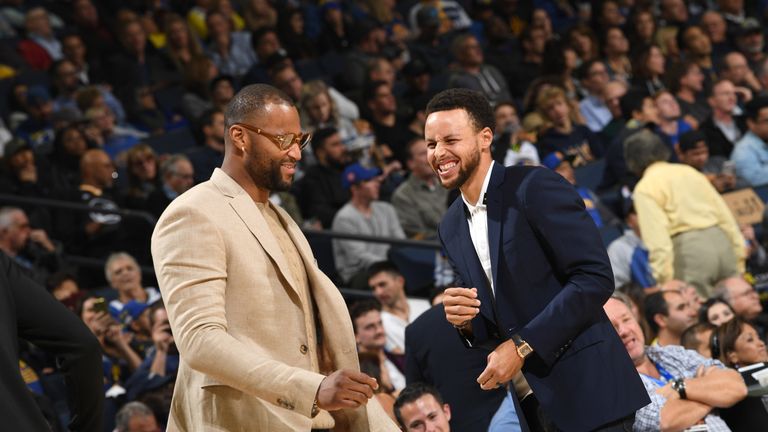 Coach Steve Kerr admitted: "This is the toughest stretch we've been in. This is the real NBA. We haven't been in the real NBA for the last few years. Now we're faced with real adversity and we've got to get out of it ourselves."
The Warriors need Curry back on the court as soon as possible.
Los Angeles Clippers (11-5, Wk 5 record 3-0) – Grade A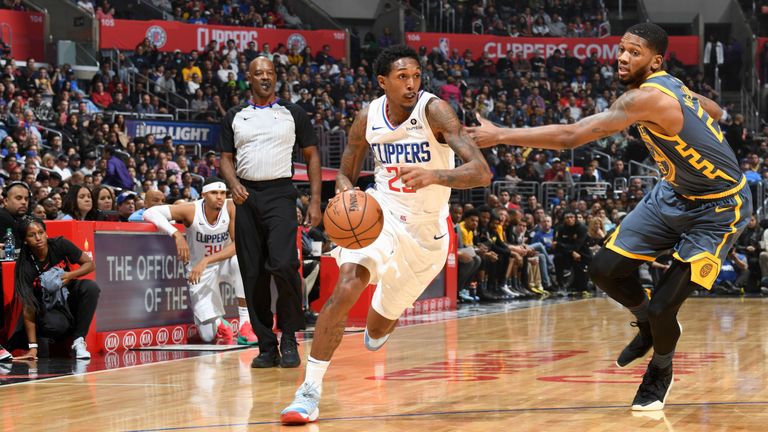 Thanks to the hoopla around their far noisier neighbours the Los Angeles Lakers, Doc Rivers' Clippers have moved up to second in the Western Conference standings with little recognition or praise.
Over the last week, they dispatched the Golden State Warriors and San Antonio Spurs at home before opening an East Coast road trip with a 127-119 win against the Brooklyn Nets.
The Clippers have no superstar players, but their well-balanced roster of stars has looked incredibly cohesive on the court thus far.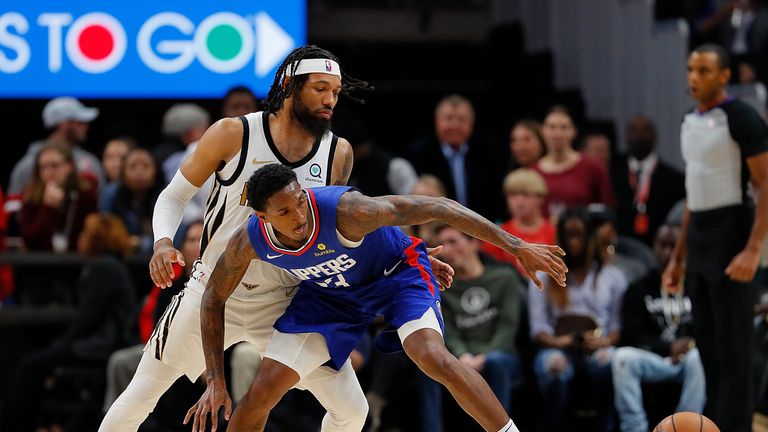 They have a crunch-time scorer (Lou Williams), a hard-nosed defensive guard (Patrick Beverley), a potential All-Star (Tobias Harris), a sharpshooter (Danilo Gallinari) and an athletic big man poised to break out (Montrezl Harrell) – all players who have had limited success elsewhere before taking their opportunities with the Clippers.
The Clippers are also getting excellent contributions from rookie guard Shai Gilgeous-Alexander who, thanks to an injury to Avery Bradley, has started their last six games averaging 12 points per game on 28-of-60 shooting.
While LeBron and the Lakers can hog the headlines, the under-the-radar Clippers are happy to keep racking up the wins.
Indiana Pacers (11-6, Wk 5 record 2-1) – Grade: B-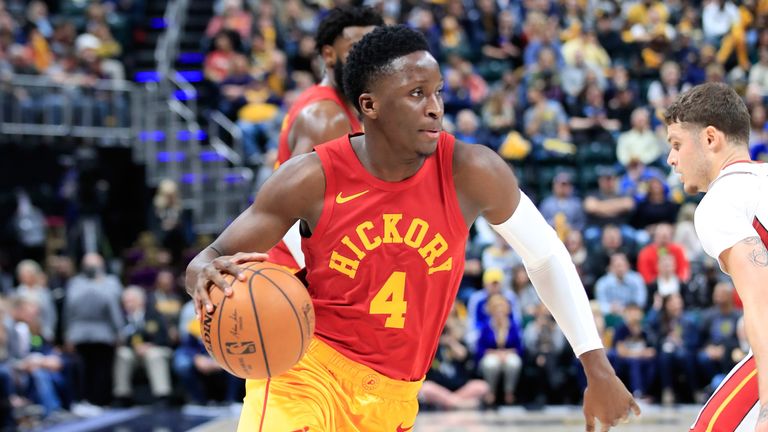 Quietly but effectively, the Indiana Pacers have risen to third in the Eastern Conference, mixing it with the heavyweight Toronto Raptors, Milwaukee Bucks and Philadelphia 76ers.
That success has been built primarily on defense. Indiana boast the league's second-best defensive rating, allowing opponents 103.9 points per 100 possessions. They'll have to sustain that intensity as, offensively, they are among the league's least effective teams (23rd in offensive rating) with the scoring burden placed squarely on the shoulders of shooting guard Victor Oladipo (21.4 points per game).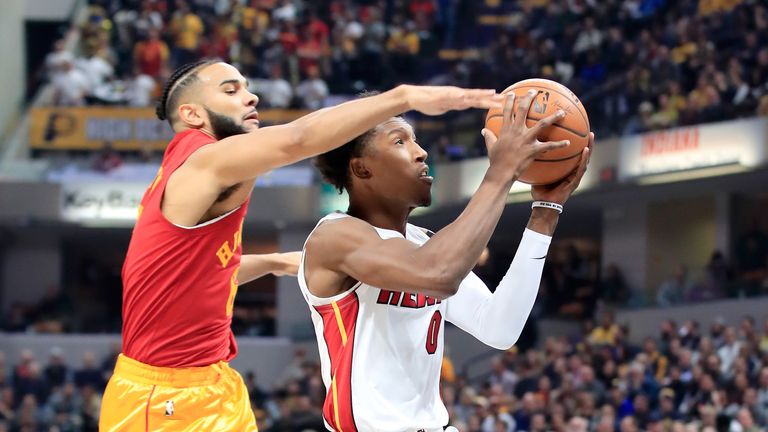 That's not enough firepower to keep pace with the league's best teams, as defeats to the Houston Rockets (twice), the Sixers, the Bucks and the Portland Trail Blazers attest.
The Pacers, fresh off successive wins against the Atlanta Hawks and the Miami Heat, deserve praise for their strong start. But they will have a tough time sustaining their win-rate over the course of the season due to their limited offensive options.
Memphis Grizzlies (11-5, Wk 5 record 3-1) – Grade: B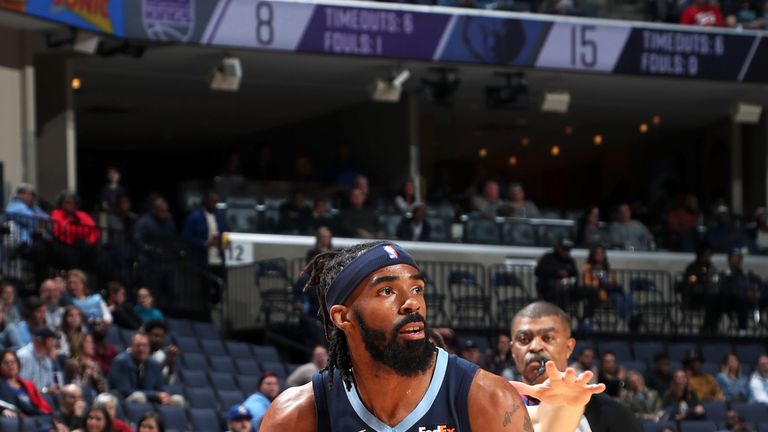 Unfashionable and unapologetic, the 'grit and grind' Grizzlies play at the slowest pace in the NBA yet have battled their way to third in the Western Conference, winning three of their four week-five games including statement road victories over the Milwaukee Bucks and the resurgent Minnesota Timberwolves.
Like Indiana, the Grizzlies have been adept at limiting their opponents' offense (Memphis rank fourth in defensive rating allowing 105.0 points per 100 possessions) and trusting their own limited offense (which ranks 22nd) will score just enough to secure wins.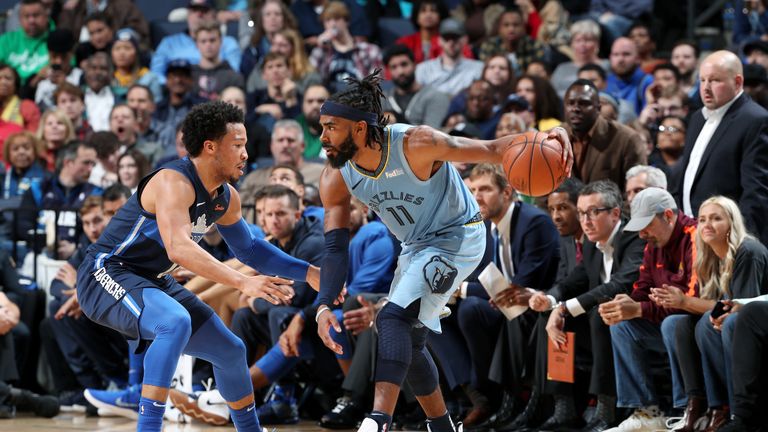 So far, the scoring of Mike Conley (19.6 points per game) and Marc Gasol (16.8 PPG) has been good enough, while contributions from Garrett Temple (12.0 PPG) and rookie Jackson (12.8 PPG) have also helped.
Philadelphia 76ers (12-7, Wk 5 record 3-1) – Grade B+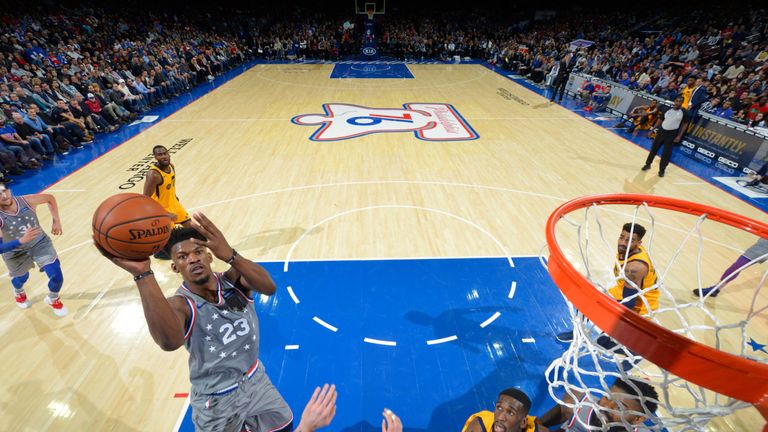 The Sixers' first week with Jimmy Butler on board will go down as a success after it yielded three wins from four games.
Butler played in three of those games, pouring in 28 points in a home win over the Utah Jazz before hitting a game-winning three as the Sixers survived 60 points from Kemba Walker to beat the Charlotte Hornets 112-119.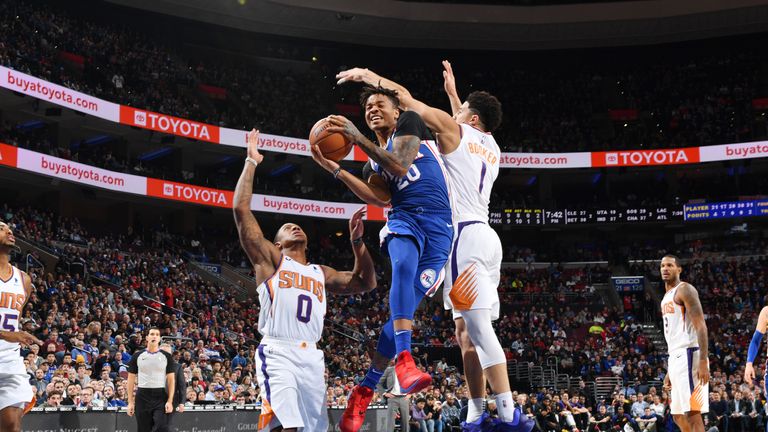 While Joel Embiid maintains his MVP-level play (27.9 points, 13.1 rebounds, 2.1 blocks per game) and Ben Simmons continues to torment defences with his size, athleticism and distribution, Butler's early performances have shown his willingness to take pressure of his new team-mates by filling the end-of-game scoring void, an issue often cited as the Sixers' Achilles heel.
Tuesday night's games
Toronto Raptors @ Orlando Magic, 12am
Los Angeles Clippers @ Washington Wizards, 12am
Portland Trail Blazers @ New York Knicks, 12:30am
Brooklyn Nets @ Miami Heat, 12:30am
Sky Sports is the new home of the NBA in the UK with live coverage throughout the week, including selected live games free to all Sky subscribers via Sky Sports Mix.
And www.skysports.com/nba will be your home for news, reports, video and features throughout the season while you can follow us @SkySportsNBA
Let's block ads! (Why?)