Rescuers may have to teach boys to dive to get them out of the cave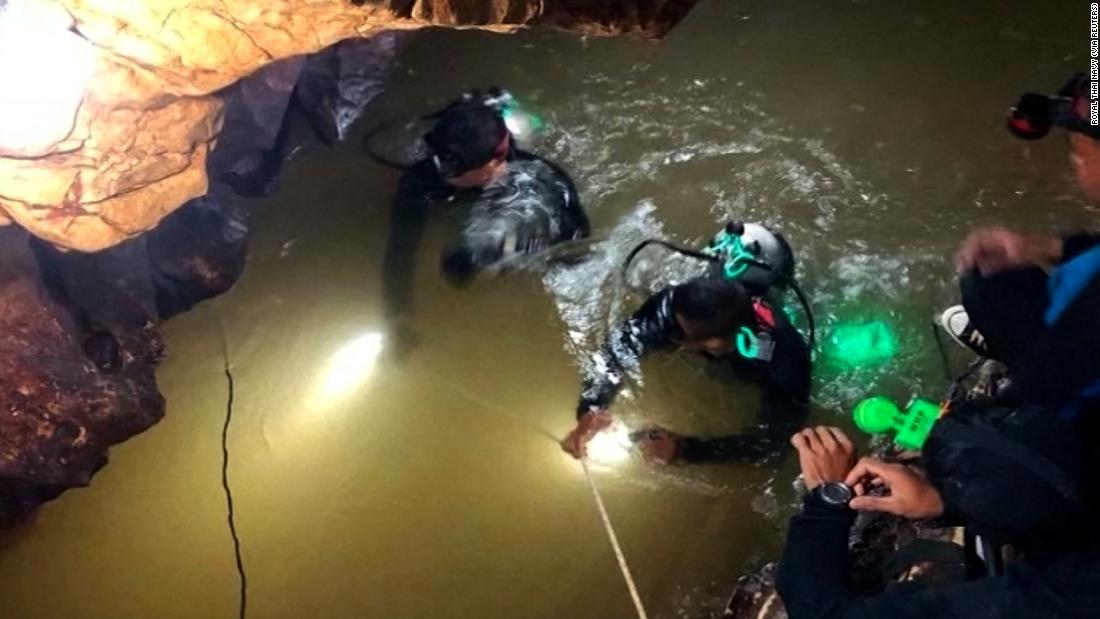 Being trapped in blackout conditions for days could lead to anxiety, fear and have impacts on sleep patterns, Dr. Seema Yasmin, a fellow at Stanford University, told CNN.
"There's a fear of being, 11, 12, 13 and not knowing if you're going to make it or if anyone will ever find you, but we also know that there is a psychological impact of being discovered and having that fear and anxiety and wondering when, how or even if you'll ever be rescued because we know here that there are rising water levels and rising mud levels that do pose an impediment to those wanting to rescue those children and their coach and they might also have an understanding that it might be tricky to get them out of there," Yasmin said.
The boys and coach, she said, could lose the ability to distinguish between night and day.
Yasmin said an example of the trauma a person can suffer from being trapped is the 2013 Chilean Mine Rescue, where a mine collapse left 33 miners trapped 2,300 feet underground for 69 days.
"One of my concerns is looking back to that Chilean mining disaster and seeing that when those men were followed up even a year or two later," she said.
"They were depressed, they were anxious and they were broke. They were having trouble forming relationships and a lot of that can occur if you don't get the right physical and psychological support straight after. So we really need to emphasize that they do get that."
Let's block ads! (Why?)