UKIP bids to be 'radical, populist' party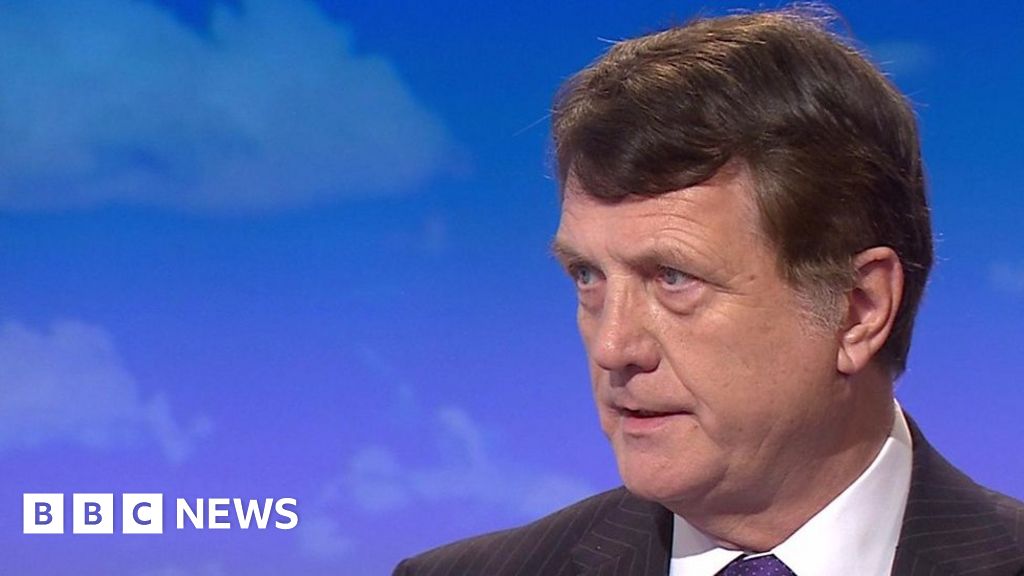 UKIP should become a "radical, populist party" standing up for free speech against the "politically-correct thought police", says its leader.
Its "interim manifesto", unveiled on the eve of its conference, also urges a "clean exit" from the EU.
Leader Gerard Batten said the policies unveiled aimed to help "the people who form the backbone of Britain".
He is the fourth person to lead UKIP since Nigel Farage quit in the wake of the 2016 EU Referendum.
The party has also suffered a funding crisis and was saved from insolvency by public donations.
Under Mr Batten's leadership, membership has increased from a low of around 18,000 to approximately 24,000, according to UKIP, but critics have accused the party of become too right-wing.
BBC political correspondent Alex Forsyth said UKIP has allowed controversial online video bloggers to join and is considering whether to allow the former EDL leader Tommy Robinson to become a member.
Its interim manifesto includes sections on free speech, political correctness and Islamic extremism, as well as the NHS, defence, education and policing among others.
It urges a "complete and total withdrawal from the European Union", and says UKIP will keep fighting to make the UK an "independent, self-governing, sovereign state", regardless of any Brexit deal reached.
In it, Mr Batten says UKIP will "promote and defend our national and individual freedoms" adding: "We are determined to protect our freedom of speech and the right to speak our minds without fear of the politically correct thought-police knocking on our doors."
The manifesto covers a wide range of policy areas, from the NHS and transport to fisheries and small businesses, with policies including:
A limited points-based immigration system
NHS health cards for British citizens to prevent 'health tourism' & free parking at hospitals
An extra £2bn a year for adult social care & £500m a year for mental health
Abolition of stamp duty and inheritance tax
Introduction of new grammar schools
Scrapping the overseas aid budget
Scrapping guidelines on 'subjective' hate crimes
Scrapping the climate change act, stopping subsidies for wind turbines and solar voltaic arrays and seeking to rejuvenate the UK's coal industry
Scrapping the BBC licence fee in favour of voluntary subscription
Repealing hate speech guidelines, the Equality Act 2010 & shutting down the Equalities and Human Rights Commission
Mr Batten is due to address party members on Friday morning when the UKIP conference opens in Birmingham, as the party celebrates its 25th anniversary.
Unveiling its "interim manifesto", which he said would be "built on in the months and years to come", Mr Batten said: "These policies are aimed at helping the people who form the backbone of Britain: ordinary workers and taxpayers, the unemployed who would like to work, and small and medium-sized business owners.
"Its purpose is to make UKIP a populist party in the real meaning of the word – one whose policies are popular with voters."
UKIP saw its popularity collapse in the 2017 election after securing only 594,068 votes – down from 3,881,099 in 2015.
The party leadership has changed hands six times since the 2016 EU referendum, with Mr Farage returning temporarily when his successor Diane James quit after less than a month at the helm.
Paul Nuttall succeeded her in November 2016 but quit following the 2017 general election – and Steve Crowther became acting leader.
Henry Bolton was elected leader in September 2017 but was ousted following controversy over racist messages sent by his partner.
Mr Batten took over in February but has said he intends to resign after a year.
Let's block ads! (Why?)